False Grayling

Arethusana arethusa
---
HOME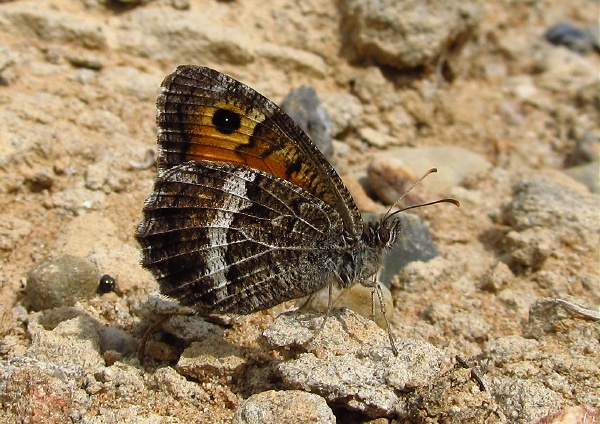 Spain, July 2011
Spain, July 2011
Spain, July 2011
Spain, July 2011
Female, France, August 2008
Female, France, August 2008
Male, France, August 2008
Male, France, August 2008
Mating pair, France, August 2008
Female, France, August 2008

This interesting satyrid is widely distributed in southern Europe, where it flies in rather dry, bushy places. It is almost entirely absent from Switzerland (and Italy), though, and I had never seen it until August 2008, when I visited Tim Cowles in France. There it is locally quite common and we saw it at several sites. In 2011, when my camping holiday in the Pyrenees was washed out by rain, I spent a couple of days in Aragón, where a found a false graylings flying in rough patches of grassy or thorny land.


Unlike most graylings the false grayling does occasionally rest with its upperside visible. This is rather dark, with orange markings recalling the Erebia group just a little. The underside is notable for the pale band dividing the wing. This is not 'elbowed' as it is in graylings, making the species quite easy to identify.