White Letter Hairstreak

Satyrium w-album
HOME


Female, Switzerland, July 2013




Switzerland, July 2013




Switzerland, July 2012




Switzerland, July 2012




Switzerland, July 2012




Switzerland, July 2012




Switzerland, July 2009


Switzerland, August 2008
Switzerland, August 2008
Eggs, resembling miniature UFOs, on wych hazel, Switzerland, October 2017




Larva beneath wych elm leaf, Switzerland, May 2010




The same larva


Larva beneath wych elm leaf, Switzerland, May 2010




The same larva.


Larva prior to pupation, after turning brown, Switzerland, May 2014


A caterpillar preparing to pupate, Switzerland, June 2010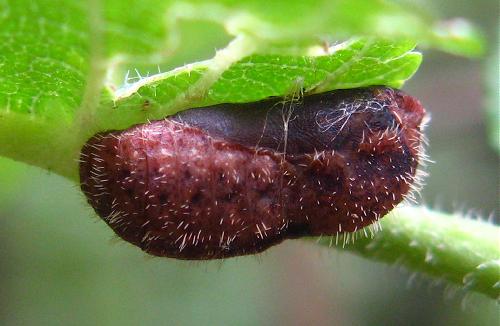 Pupa, Switzerland, June 2010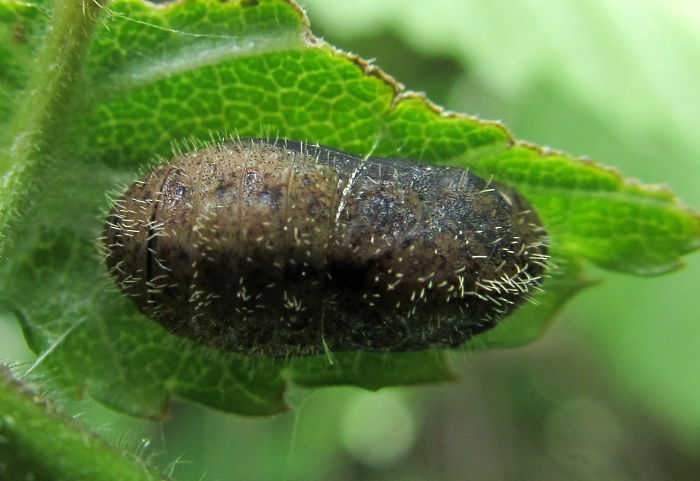 A pupa, June 2014
Spain, July 2005
In the UK I nearly always see white letter hairstreaks on bramble but in the Val d'Aran they were particularly attracted to flat, white flower clusters like these.
Spain, July 2005
Spain, July 2005
This one had been hit by a car but was still alive...
...so I tried to revive it by putting it on a nectar source.
Spain, July 2005
Spain, July 2005
This hairstreak is widespread and common, but also local and easily overlooked. I have found it in many places in southern England, as well as in Norway (near Oslo), France, Hungary, Spain and Switzerland. For me it has the distinction of being the first hairstreak I ever saw, when I was a child in England, and thus represents the whole group. It is easily identified, being boldly marked with a strong white 'W' on the hindwing. Its habitat is woodland and woodland edges, where it feeds readily on nectar sources.