Chapman's blue
Polyommatus (Agrodiaetus) thersites
---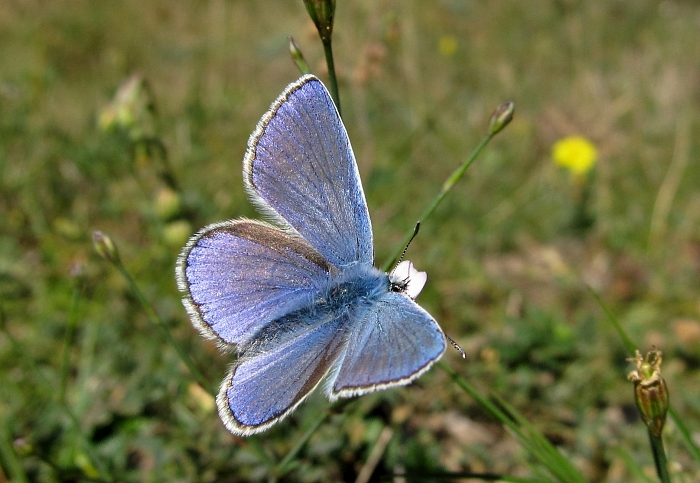 Male, Switzerland, October 2013




Male, Switzerland, April 2014




Male, Switzerland, May 2016




Male, Switzerland, May 2013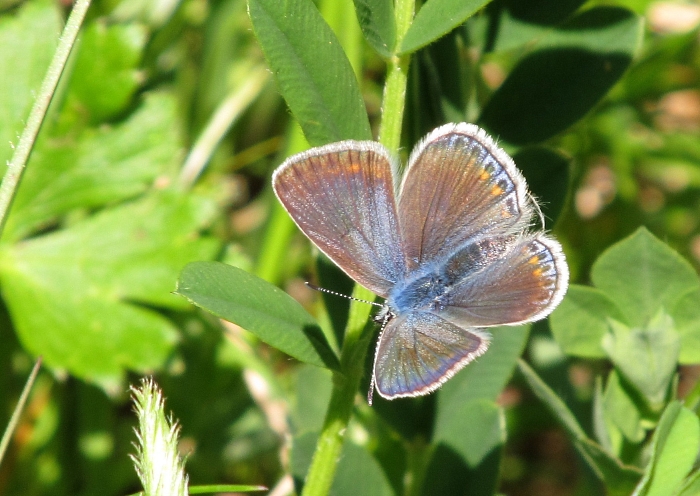 Female, Switzerland, May 2014




Female, April 2017




Mating pair, Switzerland, July 2015




Female underside, Switzerland, September 2012




Male underside, Switzerland, May 2016




Male underside, April 2012




Female, Switzerland, April 2018




Male (slightly aberrant), Switzerland, August 2015




The other side of the same male




Male, June 2011

Male, Switzerland, May 2006
Male, Switzerland, May 2006
Male, Switzerland, May 2006


Distribution
This is a widespread and often common butterfly in the southern half of Europe. It is a butterfly of flowery grassland up to moderate altitudes where its foodplant, sainfoin, grows.
Superficially, Chapman's blue is extremely similar to the common blue. The most obvious difference is the absence of a cell spot on the underside of the forewing, though it should be noted that form icarinus of the common blue also lacks this. More subtly, but easy enough to spot when you get your eye in, there is a somewhat fuzzy patch of androconial cells extending over much of the discal region of the upperside forewing. This is most visible from certain angles, so it is worth moving your head around a bit to check for it. Another point to look for concerns the black submarginal spots on the underside of the hindwing. In Chapman's blue these are typically rather discrete, being set in a white surround, whereas in common blue at least some of them are contiguous with the orange inside. This characteristic is useful for the female, too, which is otherwise very similar indeed to the female common blue.

Chapman's blue flies in similar places to common blue but is more restricted because of its dependence on sainfoin. The common blue will take a wide range of different Fabiaceae and so is less local and generally more common. Like the common blue, Chapman's blue flies in two broods, from April through to September, with a low point somewhere in June. It hibernates as a small caterpillar.