Cleopatra
Gonepteryx cleopatra
---
Refresh page if pictures don't load fully: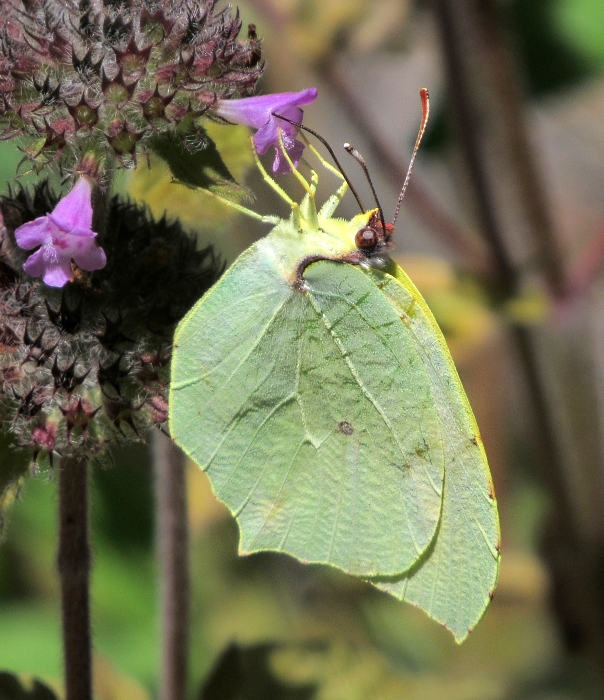 Male, Aragón, July 2017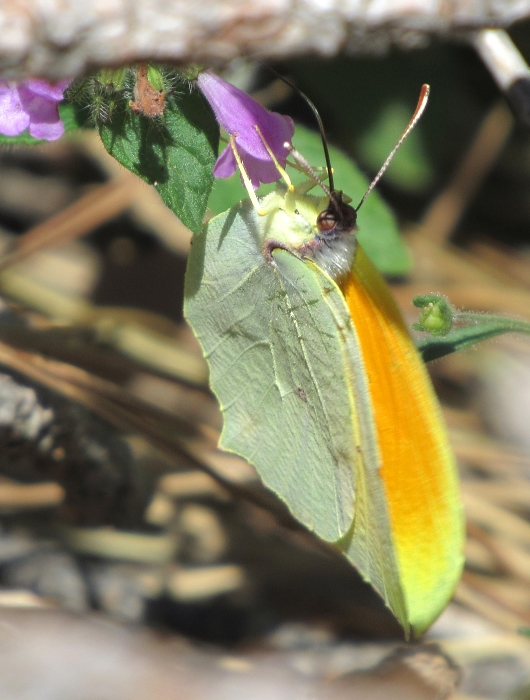 Male, Aragón, July 2017
Male, Málaga, July 2021
Female, Málaga, July 2021


Male, Gibraltar, February 2007


Male, Portugal, June 1992


Male taking off, Portugal, June 1992


Yellow female from Greece. Elsewhere, females are whitish, like female brimstones.




Distribution

The Cleopatra butterfly supplements the familiar brimstone in the south of Europe. In the Canaries it is replaced by two closely related species, whose taxonomy has been a matter of controversy, Gonepteryx palmae (on the island of La Palma) and Gonepteryx cleobule (elsewhere in the Canaries). Both have in the past been considered subspecies of the Cleopatra. In Madeira, Gonepteryx maderensis flies.

The male Cleopatra is easily distinguished in flight from other brimstones by the flame orange colouring on the forewings. This is not really visible at rest but is very obvious as soon as the butterfly takes off. The female is very similar to the female brimstone but usually has a more rounded hindwing and a more obviously bicoloured (yellow costa) underside forewing. In Greece there is a yellow female form, shown above, which closely resembles a male brimstone except for the wing shape.

This species is said to be univoltine, though there is some doubt whether it is always so. In the south of Spain the summer emergers seem to follow a bivoltine pattern but this might be due to aestivation rather than two broods. Like brimstones, Cleopatras hibernate as adults and emerge in early spring. Because of their southerly distribution, this might be as early as January or February rather than March.