Geranium Argus
Aricia (Eumedonia) eumedon
---
HOME
Refresh page if pictures don't load fully:


Switzerland, July 2013




Male, with little blues, Switzerland, July 2013




The same male, July 2013


Male, Switzerland, June 2018
Female, Switzerland, May 2018


Female, Switzerland, May 2018



Switzerland, May 2011
Switzerland, June 2005
Switzerland, May 2005
Switzerland, May 2005
Switzerland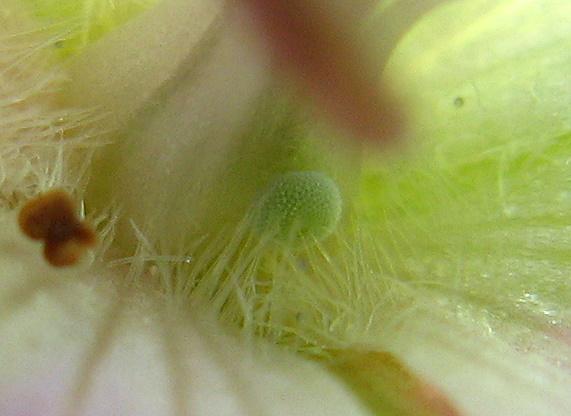 An egg, laid safely against the carpels of a Geranium flower
Another shot of the same egg
Distribution
This is a widespead butterfly of meadows and woodlands where its foodplant - various species of wild Geranium - grows. In Switzerland, the predominant choice is Geranium sylvaticum, a very common plant of alpine meadows. In Spain I have found it more in association with Geranium sanguineum.

The sexes are similar, though the female usually sports some orange around the trailing edge of the hindwing upperside. In Spain I have seen individuals with quite a lot of orange here. The male is all brown above. The underside of both sexes shows a distinctive white ray from the end of the cell to the submarginal spots. This does not extend basally beyond the discoidal spot, unlike that of the silvery argus - another geranium-lover that shares some of the same habitats. Most significantly, however, this species is almost always to be found on or very near its beloved geraniums, to the extent this is a useful field identification feature. It is true males will take minerals with other blues along chalky tracks, when the white underside ray is the obvious diagnostic marker, but even then they are rarely far from geraniums.

The geranium argus is single brooded, flying from May until August. It appears to be a hardy species. In 2006 it snowed heavily on 31st May and 1st June, the snow settling thick in my garden. On 2nd June, as the sun thawed the snow, geranium arguses began flying again, quite undeterred by the weather. The species hibernates as a small larva.