Large Ringlet

Erebia euryale
---
HOME
Male, Switzerland, July 2014
Male, form
adyte
, Switzerland, July 2014
Female, form
adyte
, Switzerland, July 2014
Male, Switzerland, August 2013
Male, form
adyte
, Switzerland, July 2019
Male, form
adyte
, Switzerland, July 2018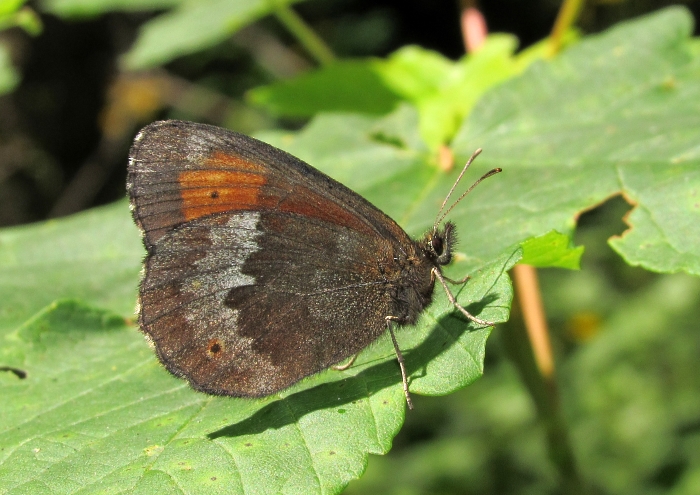 Female, Switzerland, July 2015
Female, form
adyte
, Switzerland, July 2017
Female, form
adyte
, Switzerland, July 2017


Female, Switzerland, July 2012 (form adyte)




Male, Switzerland, July 2012 (form adyte)




Male, Switzerland, July 2012 (form adyte)
Switzerland, August 2008 (form adyte)
Switzerland, August 2008 (form adyte)
Female, Val d'Aran, July 2008
Male, Val d'Aran, July 2008
Male, Val d'Aran, July 2008
Male, Switzerland, August 2007




Distribution

The large ringlet is widespread and locally common in the mountains of Europe, though absent from Scandinavia. I find it almost exclusively in areas with trees - often but not always coniferous - though it is said to fly in grassy areas above the treeline too. On many occasions I have been walking mountain tracks passing between open country and trees and bushes, and encountered this species each time I entered the more woody areas. This has been true in the Pyrenees and the Swiss Alps - the two areas where I have seen it.
The upperside is very variable. In parts of Switzerland, form
adyte
flies, which can look very like an Arran brown. Equally, in parts of Switzerland, blind forms of Arran brown fly, looking very like large ringlets! Like the Arran brown (and the Scotch argus), this species has chequered fringes, but it is smaller and usually looks less bold, with less extensive orange. Fortunately, the underside is distinctive. The male is very dark, with a single, white 'tooth' in the middle of the hindwing, on the edge of the slightly paler band beyond the cell. Occasionally this tooth is absent. The female has a much brighter hindwing, with a strong pale band, but also shows this white tooth - generally with more white above and below. The Arran brown has a white 'paint splash' coming down from the costa of the hindwing, not reaching further down than the middle of the wing. The Arran brown also has three or more conspicuous, orange-ringed ocelli on the underside hindwing, where the large ringlet has much smaller and less conspicuous spots.
Large ringlets fly in a single brood in July and August. The caterpillars feed on various alpine grasses and sedges and hibernate twice - the first time often while still in the egg. The life-cycle therefore takes two years.