Male, Switzerland, July 2019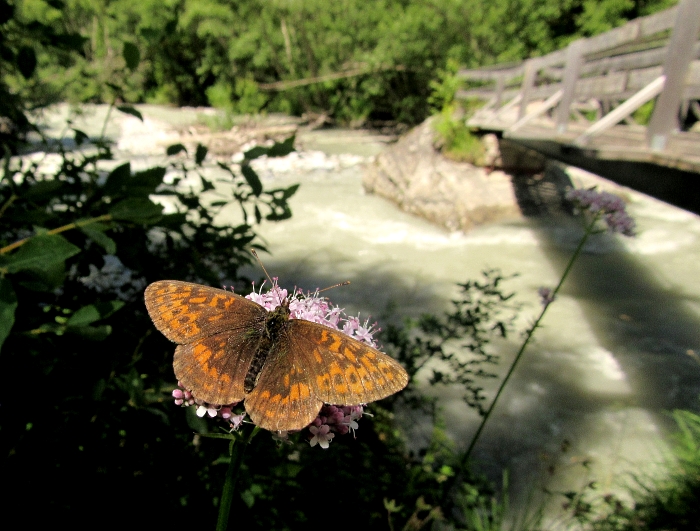 Male, Switzerland, July 2017
Males, Switzerland, July 2016
Male, Switzerland, July 2016
Male, Switzerland, July 2016
Female, Switzerland, July 2013
Female, Switzerland, July 2013
Female, Switzerland, July 2015
Female oviposturing, Switzerland, July 2013
Female, Switzerland, July 2013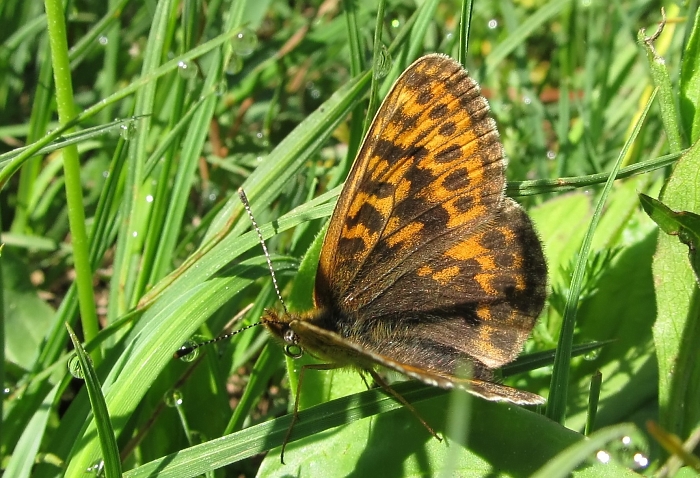 Female, Switzerland, July 2013
Male, Switzerland, July 2016
Male, Switzerland, July 2016
With Minnie, Switzerland, July 2016
Female, Switzerland, July 2013
Male, Switzerland, July 2013
Habitat
Habitat
Distribution
In the Alps, this is a scarce and local species of woodland glades between 800m and the treeline. I had never seen it until July 2013, when I made a special trip to search for it and was lucky enough to find a good colony, spread along a stretch of river by woods. I return most years to the same site to refresh my acquaintance with it. The butterflies flit in and out of half-shade, never venturing far out into fully sunlit meadows. They nectar readily and can be approached closely, though like many butterflies they seem to be constantly moving while they feed.
There are no difficulties identifying this species, in the Alps, at least. The heavily suffused, dark uppersides - sometimes almost completely sooty in the male - are distinctive, as are the pastel undersides with the white wash. On the wing, note that Thor's fritillary often flies with false heath fritillaries, which although entirely different, also look dark in flight. The Scandinavian subspecies,
borealis
, lacks the dark suffusion above and looks more like a rather dull pearl-bordered fritillary. Nevertheless, the underside is distinctive.
The foodplant is violets, particularly
Viola biflora
. The female in some of the above pictures was making as if to lay on several different plants, but not
Viola biflora
. I think she was just priming herself, in preparation for the real deed. In the high Alps, as well as in Lapland, larval development is said to take two seasonal cycles. It hibernates as a caterpillar.