Turquoise Blue
Polyommatus (Plebicula) dorylas
---
HOME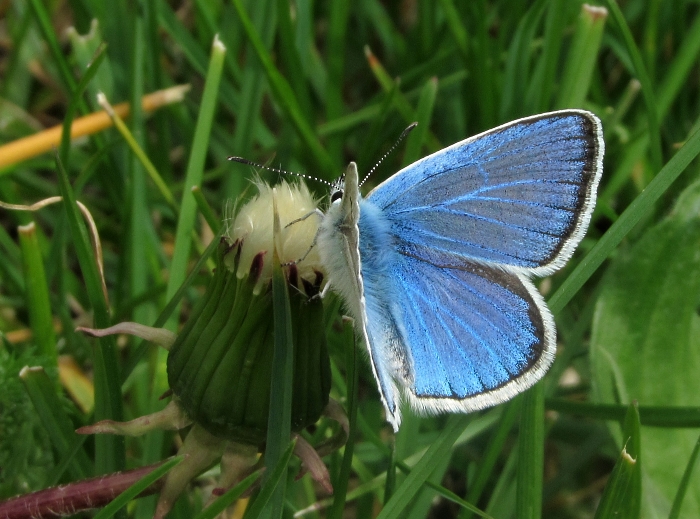 Male, Switzerland, May 2017
Male, Switzerland, August 2013
Male, Switzerland, May 2015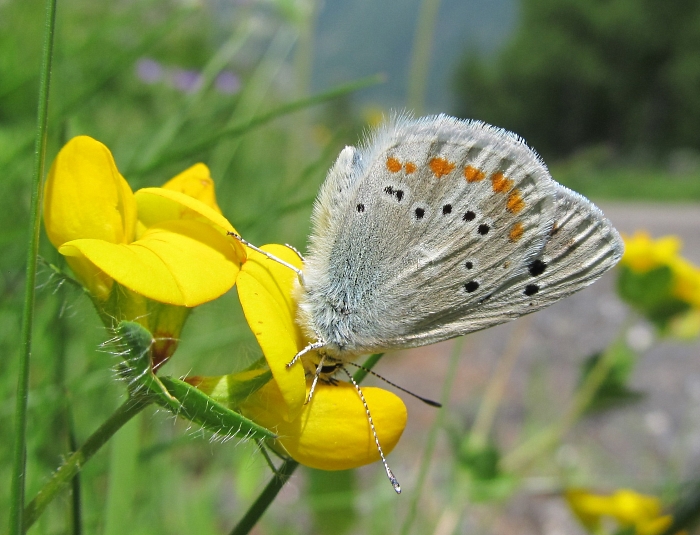 Male, Switzerland, July 2013


Male, Switzerland, May 2017



Male, Switzerland, July 2019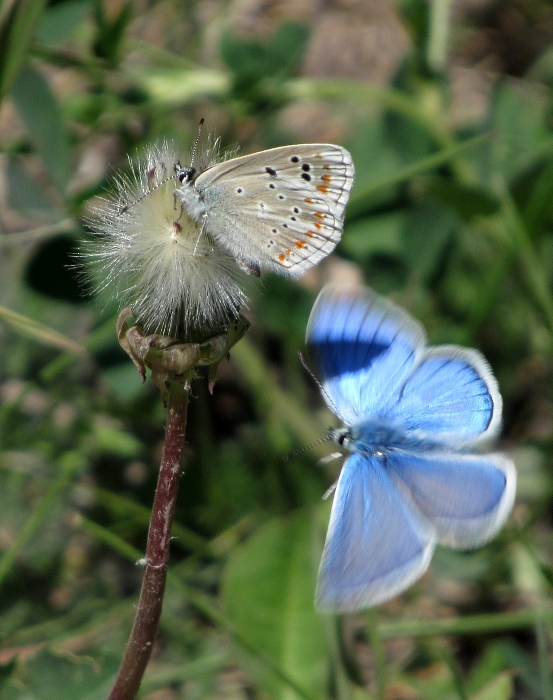 Male (below) and female (above), Switzerland, April 2017




The same couple




The same couple!





Male, Switzerland, September 2013


Male, Switzerland, September 2013


Female, Switzerland, July 2009




Male, Switzerland, June 2012




Mating pair, Switzerland, August 2012




Very pale male, Val d'Aran, July 2011




Upperside of the same male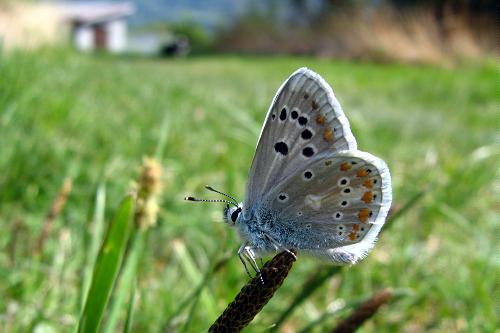 Male, Switzerland, May 2009

Val d'Aran, July 2008
Val d'Aran, July 2008


Distribution



This lovely butterfly is locally common on grassy, flowery hillsides where its foodplant, kidney vetch, grows. It may be seen from almost sea level (Tolman gives 75m) right up to alpine slopes. At lower altitudes there are two broods, from April to June and then again from July to September, but just one at higher altitudes, from June through the summer.

The name is misleading, as the male is a gleaming, sky-blue rather than turquoise. There are refractive hints which may include turquoise but this is not at all the impression he normally gives. The marginal border is thicker than that of a common blue but never really broad - more felt-tip than etching pen - and tends to leak basally along the veins. The female is largely brown above, with rather strong orange submarginal markings and sometimes some blue at the base of the wings. It is the underside, however, which is really distinctive. In both sexes there is little or no black around the orange submarginal lunules, with the result that these look like a row of love-hearts. The submarginal area near the apex of the forewing is largely white. Only the Nevada blue, which flies in the Sierra Nevada and Granada regions of Spain, and the mother-of-pearl blue, more widely distributed in Spain, are similar. There is no geographical overlap with the former and the latter, as its name suggests, is a much paler, nacreous shade of blue.

The caterpillars feed on the leaves of the foodplant, those of the second generation hibernating while still small, to continue feeding up the following spring.