White Letter Hairstreak

Satyrium w-album
---


Female, Switzerland, July 2018




Female, Switzerland, July 2017




Male, Switzerland, July 2016




Female, Switzerland, July 2013




Female creeping around a dense elm tree looking for places to lay, Switzerland, July 2017




Female, Switzerland, July 2013




Female, Switzerland, July 2012




Female, Switzerland, July 2012




Male, Switzerland, July 2012




Male, Switzerland, July 2012




Switzerland, July 2009


Switzerland, August 2008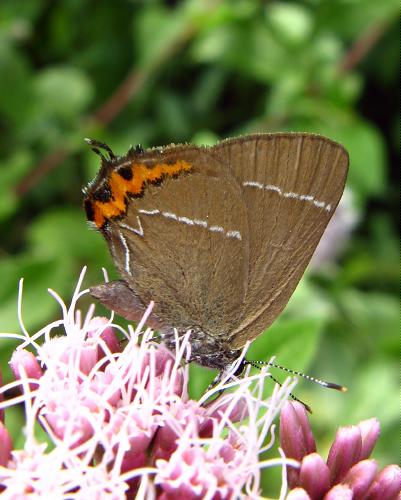 Switzerland, August 2008
Eggs, resembling miniature UFOs, on wych hazel, Switzerland, October 2017




Eggs, October 2017




First instar caterpillar, freshly emerged from egg, Suffolk, UK, February 2021


Second instar larva on unfurling elm leaves, Suffolk, UK, May 2021




Second instar larva on unfurling elm leaves, Suffolk, UK, May 2021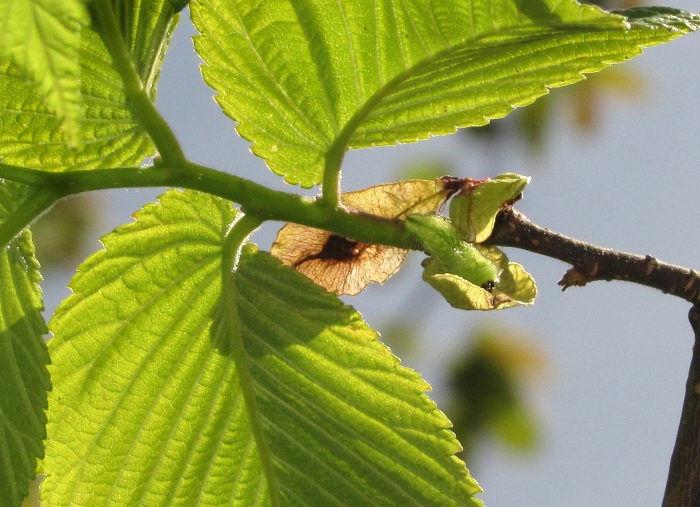 Third instar caterpillar, Switzerland, May 2017


Freshly moulted third instar caterpillar, with its old skin, Suffolk, UK, April 2020




Perfect camouflage! Suffolk, UK, April 2020




Larva beneath wych elm leaf, Switzerland, May 2010




The same larva




Two caterpillars beneath elm leaves, May 2016



Larva beneath wych elm leaf, Switzerland, May 2010




The same larva.


Larva prior to pupation, after turning brown, Switzerland, May 2014


A caterpillar preparing to pupate, Switzerland, June 2010




Pupa, Switzerland, June 2010


A pupa, June 2014
Spain, July 2005
In the UK I nearly always see white letter hairstreaks on bramble but in the Val d'Aran they were particularly attracted to flat, white flower clusters like these.
Spain, July 2005


Distribution


In much of Europe, this is the commonest Satyrium hairstreak. I have seen it almost everywhere I've been, from the Pyrenees to the Oslo Fjiord and from the west of England to Hungary. It does not fly in most of Iberia, though, where many other species of Satyrium do fly. Despite its relative abundance and wide distribution, it is rather elusive and much less often seen than other equally common species. For much of the day, males keep to the canopy, where they can be spotted with binoculars if you know where to look but are otherwise invisible to the casual watcher. Mated females spend hours and hours creeping around in elm trees looking for perfect places to lay their eggs. Both sexes readily come to nectar but often at rather particular times of day in particular places. For these reasons, this is probably an under-recorded butterfly.


Most individuals are readily identified by the strong W shape in the hairstreak near the anal angle of the hindwing. When this is not obvious, the orange submarginal lunules are diagnostic, being contiguous and forming something like a zigzag orange band. All in all, this is a very distinctive species. Males can be distinguished from females by the shorter tails and the imprint of the sex brand on the underside of the forewing, near the end of the cell.

Eggs are laid in July near flower buds of elm. Near me in Switzerland, wych elm is preferentially chosen. The eggs hatch in April when the elm flowers burst and the caterpillars initially feed in these. Later, in May and June, they move to the leaves, where they leave a characteristic feeding pattern. They are a strange, jagged slipper shape - quite unmistakable. At some stage in June they move to a tailored leaf and change colour and shape to become a 'pre-pupa'. This then sheds its furry skin and becomes the leathery, slightly bristly pupa. The butterflies typically emerge at the beginning of July and fly through until August. Towards the end of their lives they spend more and more time nectaring and become easier to see.